The last thing you will have in mind when preparing for that long-anticipated holiday is the flight. However, when traveling, getting to the destination can involve from mid to long haul flights. Staying entertained for long hours in a plane cabin might seem hard, but with a little help of technology and creativity, you can easily pull off some fun things to keep you busy. That way, you won't have a boring flight, and the long hours will fly by. So here are a few fun things you can do on a long flight.
Read your favorite book
Reading a book is an incredible leisure activity whenever you're on a long-haul flight. Thanks to the magic of smartphones and e-readers, you can now carry a library of books with you on your travels (it's good to have variety). It can also be a fascinating form of entertainment, which helps the flight time pass the quickest.
Watch a movie
Perhaps watching a movie is the most popular form of entertainment during flights. Most travel companies that come with long-haul flights offer a great selection of in-flight entertainment, which is something travelers can enjoy.

Enjoy some podcasts
If you want to get entertained without the need to stare at a screen or page, podcasts are something for you. Listening to podcasts is an ideal alternative. Plus, there are a lot of options you can choose from that fit your interest. There's comedy podcasts, political critique, musical shows, and even self-help podcasts to help you keep entertained.
Snap the amazing sights
Everyone used to snap a photo out of the window, especially when it's their first flight. However, it has become more of a tradition now since many of us don't do it anymore. Perhaps because people are used to air transit, and the view doesn't seem appealing anymore. But some of the world's best sights come from a bird's eye view, which means planes are the best place to get that Instagram-perfect shot. From above, you can enjoy the sight of the clouds, map-like detail shots, landmarks, as well as the mountains in the distance. There are so many incredible photos you can take on your journey. Indeed, it is the best fun way to do it on a long-haul flight. Plus, you can also spend some time editing your shots.

Listen to some new great music
Another fun things you can do on a long flight is by listening to some great music. If you're tired of listening to that same radio chart or album, every single day, try to get yourself a new playlist that you may enjoy while you're on the flight. Before you fly, be sure to make a playlist on Spotify, iTunes, or your preferred music provider of songs. You can label it for your flight. Be sure that you can play these songs even if you're offline and make sure you have enough songs in your playlist you can enjoy for long hours. It's also a great way to ease your anxiety, especially if it's your first time flying.
WEGO – Discover the real value of travel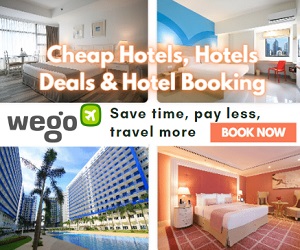 WEGO aims to inspire, to give more reasons, to make it easy — for you to travel. Used by millions of people every month — people who travel for adventure, for work, for family and for many other reasons. That's why WEGO works tirelessly to make your experience of planning & booking flights, hotels and trips as seamless as possible. For easy and hassle free travels, Book your travel at wego.co.in and make it happen!